Tucked in the corner of the Refectory with plenty of seating, The Noshery is the ideal place to take a break and recharge over a relaxed lunch with friends. If you're in a hurry, grab a quick bite on the run with options like salads, wraps and toasties, or satisfy those sugar cravings between classes with a cool drink or sweet treat.
This business is temporarily closed. It will re-open in mid-late January 2023.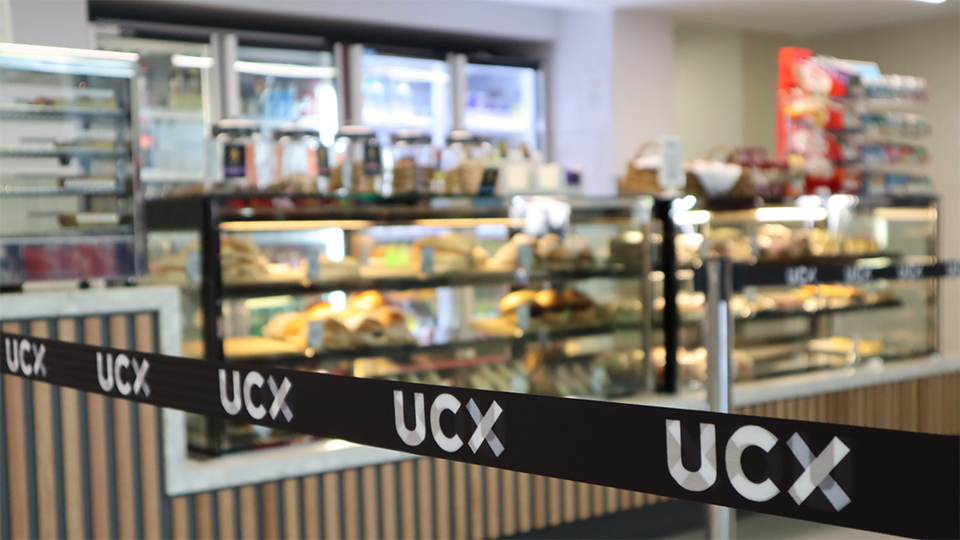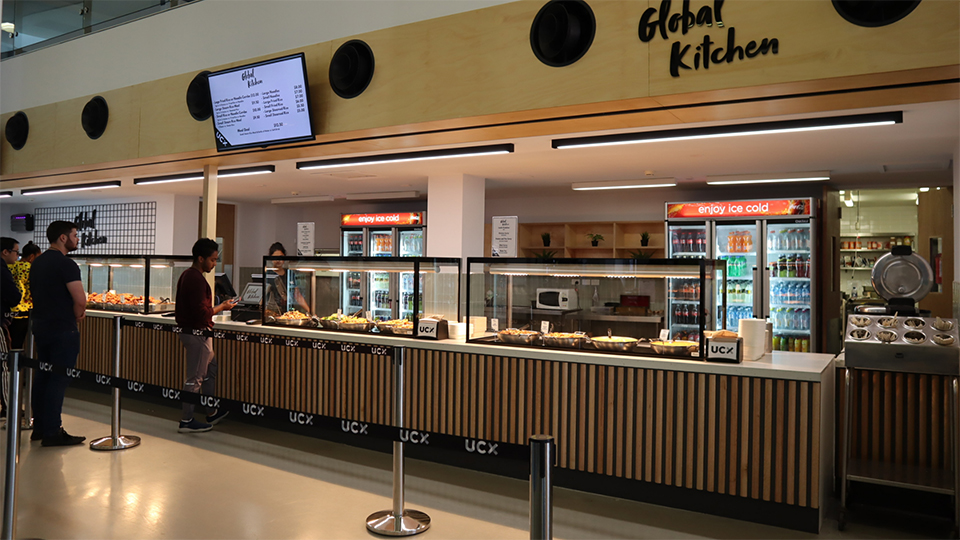 As its name suggests, The Refectory's Global Kitchen is the only place on campus where you can get Indian, Asian, Mexican and American food in the one location. Quick, tasty and affordable, there's plenty of choice for everyone –from burger or burrito combo meals, to rice and noodle dishes. Its celebrated curry menu changes weekly too, so there's always something new and delicious to try.